Over the plans from the Prime Minister to have a named officer for victims of crime. The idea being that people who were affected would have the name of someone they can contact instead of being sent endlessly round the telephone system of the local police station. If it can be done it is a good idea as all somebody wants is to be kept uptodate with information.
Starmer states that this will slow the police investigation down and that the Prime Minister loves nothing more than gimmicks, slogans etc. Well, it is a lot better that a Prime Minister who has gimmicks and slogans rather than one who has turned his back on victims and lets the perpetrators go……
Starmer as the Director of Public Prosecutions…
In 1994, Starmer represented a group of men following an escape from HMP Whitemoor in Cambridgeshire. The break-out included Liam McCotter, convicted IRA terrorist in prison for conspiracy to cause explosions, Gilbert 'Danny' McNamee, who was convicted and subsequently acquitted over the IRA Hyde Park bombing, and Andrew Russell, an armed robber serving 20 years for crimes that included hijacking a helicopter. The legal challenge cost the British taxpayer £500,000 and saw McNamee awarded £5,000 and Russell £2,500 in damages.
In 2006, Starmer represented Hilal Al-Jedda, detained in a British facility in Basra under suspicion of 'recruiting terrorists outside of Iraq with a view to the commission of atrocities there'. Al Jedda, who had dual British and Iraqi citizenship, was also detained for helping a known terrorist explosives expert travel to Iraq and conspiring with him to target coalition forces around Fallujah and Baghdad. He was also believed to have conspired with an Islamist terror cell in the Gulf to smuggle detonation equipment into Iraq.
Acting under the instruction of Public Interest Lawyers, a now defunct firm run by disgraced human rights lawyer Phil Shiner, Starmer headed the legal team which sued the Government over a breach to Al-Jedda's human rights. In 2007 the House of Lords ruled the detention of the suspected terrorist was lawful, but that ruling was then overturned in 2011 by the European courts.
In 2017, Shiner was struck off the roll of solicitors after earning more than £1.6 million from an improper deal carving up fees from pursuing abuse claims against British troops.  These claims were proven to be lies and false and has Starmer apologised for taking such claims seriously against our military?
Mark Tipper, whose brother Trooper Simon Tipper was killed in the Hyde Park bombing, said: 'Starmer has defended terrorists and violent criminals who break out of prison then sue the prison service, costing the taxpayer a fortune – that is clearly wrong.'  Has Keir Starmer REALLY spent a lifetime seeking justice for the powerless? | Daily Mail Online
SIR Keir Starmer has been slammed over his support for jihadi bride Shamima Begum.
Tory MP Richard Holden said: "The fact that under Sir Keir Starmer and his comrades, Labour have decided to back Begum over Britain shows just how out of touch they are. "This shows Labour is on the side of those who want to do us harm." Sir Keir, an ex-human rights lawyer, has said blocking her return 15 months ago was "the wrong decision". Sir Keir Starmer slammed for backing jihadi bride Shamima Begum's return to Britain (thesun.co.uk)
So you have to ask yourself would you trust Keir Starmer with the law and being the right person to actually deal with the situation when he does this to a Marxist organisation that is determined to bring down the Government, the laws and the police?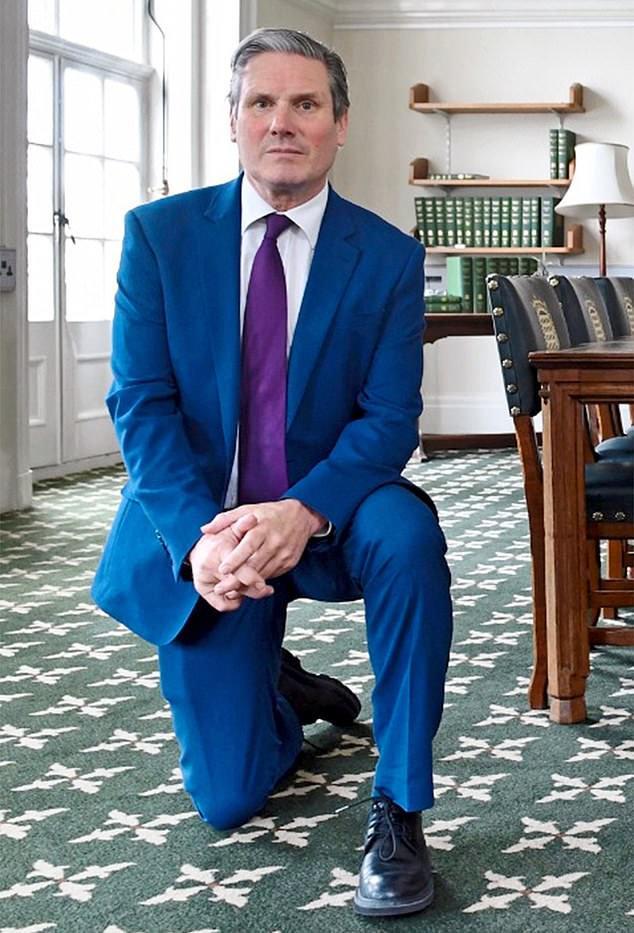 Keir Starmer needs to look in a mirror before he makes any comment on the Prime Minister he might not like what he sees….
Do not forget this when Jewish MPs and members were threatened by the Labour party and nothing was done…